Get Involved
All children thrive in high-quality, enriching learning environments, but too many lack the resources they need to get a good start and fulfill their potential in life. Horizons believes in the promise of opportunity for all children.
The need is great and the demand is high – that's why the Horizons network continues to thrive. We span from coast to coast and we're growing quickly. In the next few years, Horizons will more than double the number of students we can serve through this transformative program. Horizons is funded almost entirely through private philanthropy, and we are extremely grateful to all who contribute in some way to our mission.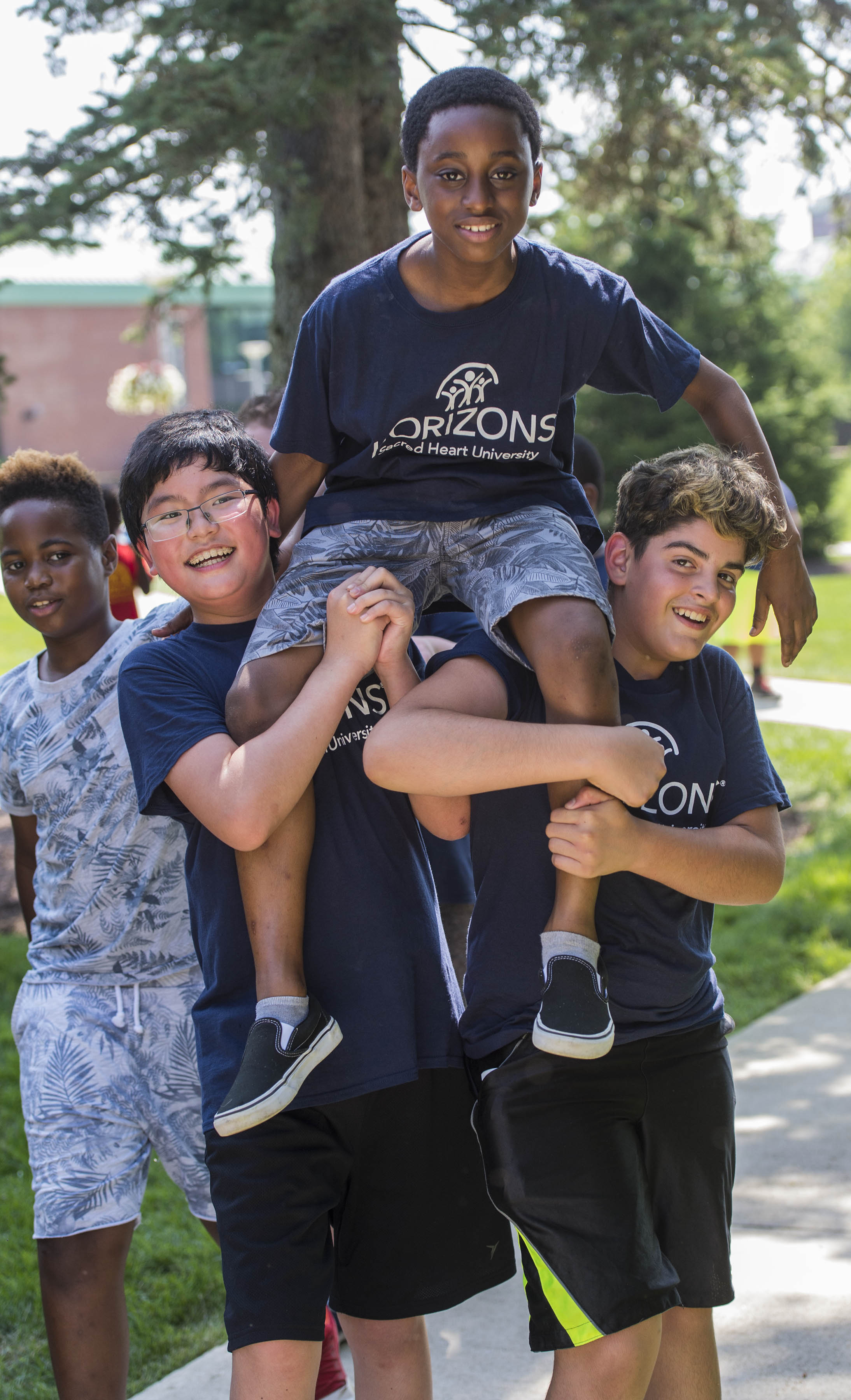 Research indicates that the majority of students experiencing the achievement gap will read below grade level and less than 60% will graduate from high school. With your support our students can be on a different and productive path.
Horizons SHU operates under a tuition-free model. To support a child for a full year, it costs an average of $5,000 per student. This includes the cost of bussing to and from campus, breakfast, hot lunch, STEM projects, back-to-school supplies and more.
Please join us as we work to ensure that our children will have greater opportunities in their lives. Together we can inspire minds, transform lives and build a better community. Your gift makes the promise for a better life possible for our children.