Who We Serve
Horizons SHU is a tuition-free, non-profit, academic enrichment program serving low-income Bridgeport students, grades K-8. The Horizons affiliate at Sacred Heart University was established in 2011 and has grown to serve over 180 students to date. We are a part of the award-winning Horizons national family, which is made up of nearly 60 chapters and serves over 5,000 students annually.
Horizons serves at-risk students with a broad range of academic skills, providing them with the opportunity to experience success in a setting that, over time, becomes an inspirational and stable learning environment for students, families, and the greater community. Horizons SHU provides transportation for students from neighboring Bridgeport homes directly to our campus.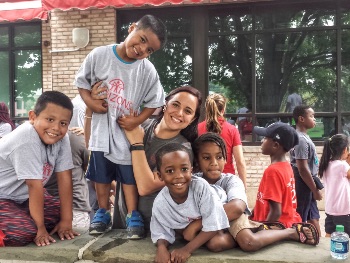 We recruit children from low income families from Bridgeport public and parochial schools, with emphasis on finding students who are reading below grade level. Our goal is to add a class of 16 students every year through high school until we have classes in grades K-12.