What We Provide
Literacy: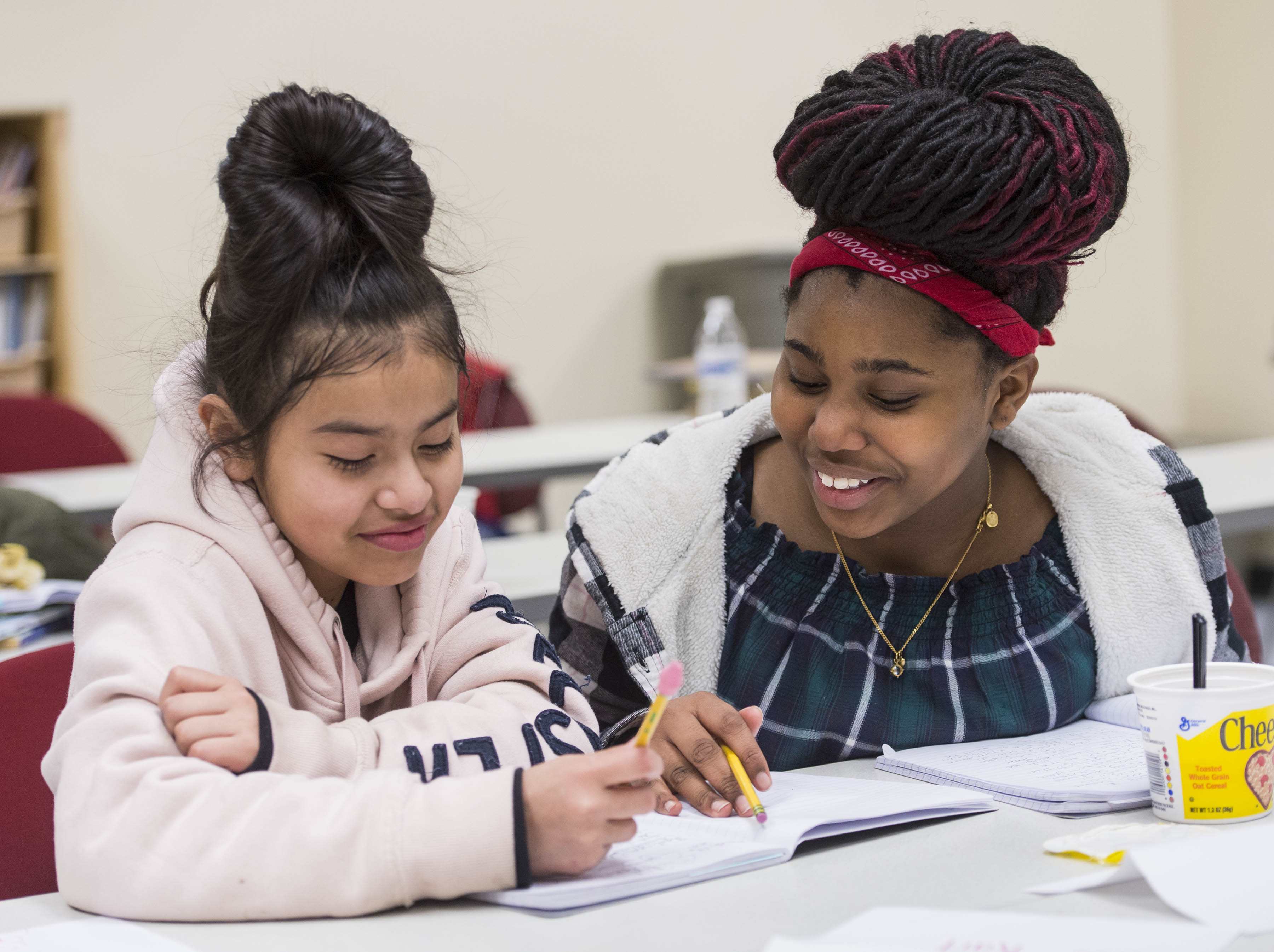 8-12 week gains come from exceptional instruction in small classes, and from Horizons National's signature Leveraged Learning Initiative. As part of this program, teachers are trained on student assessmentsand provided with the support of a Reading Specialist to determine the best way to help each student. Reading Specialists evaluate students, provide high-quality individualized and small-group instruction, and help teachers implement differentiated classroom instruction. Horizons high school students boast a 99% graduation rate (compared to a 50% graduation rate among their peers), and of these Horizons graduates, 91% go on to college or post-secondary training.
Rigorous, hands-on instruction in literacy and math that will help prevent the students from experiencing the "summer slide" and allow them to be academically challenged so that they remain on or above grade level.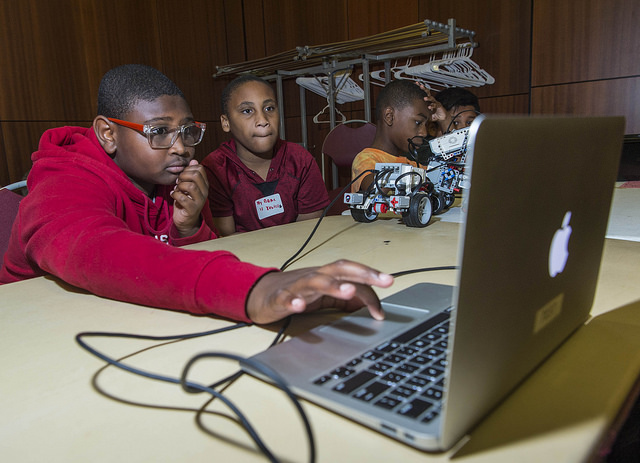 STEAM:
Through interactive, project-based activities, students develop the problem-solving skills and critical thinking necessary for a lifetime of learning. There's traditional math and science, of course, and students are also exposed to hands-on STEM experiences, including:
• Coding
• Digital literacy
• LEGO® robotics
For older students, STEM programming includes financial literacy through the practical mathematics of calculating college costs and forecasting earning potential and expenses. It's no wonder Horizons graduates say their exposure to STEM and other project-based activities has increased their interest in math and science and helped define their career choices.
Arts:
A high-quality arts program featuring instruction in instrumental music, vocal music, movement, and visual arts that will provide our children with skills and talents that will enable them to move beyond the walls of their communities and make positive contributions to the greater society. Horizons at SHU created an art curriculum curated by a talented museum educator for the 2019 Summer Program. They studied artists of color and create their own pieces in their likeness. This culminated in an art show at the end of the summer.
Healthy Living:
A strong physical education program focusing on health and fitness so that our children remain physically fit, active, and committed to healthy lifestyle as they grown.
Our program offer daily structured recreation, typically through swimming, outdoor education, organized fitness games, golf instruction and dance. Nutrition is important, too. Horizons students receive a healthy breakfast, lunch, and snack every day during our Summer Program and a healthy breakfast during our Saturday Academies. Cooking and gardening are woven into academic instruction at Horizons at SHU. We partner with Fairfield Country Day School to design, grow and maintain a healthy garden and learn the importance of healthy eating. The children are active participants in our outdoor vegetable garden, taking part from start to finish, planting in the Spring and harvesting in the Summer months to emphasize fresh and healthy eating. Horizons students bring these experiential healthy living lessons into the classroom by calculating calories consumed and burned, reading stories about gardening and nutritious foods, and writing reflections on new healthy experiences.
Swimming:
According to the Center for Disease Control, more than one in five fatal drowning victims are children younger than 14. And in predominantly minority communities, the youth drowning rate is often 2-3 times higher than the national average.
Every Horizons student learns to swim. Most students come to the program as non-swimmers who are afraid of the water. We've found that when their teachers join them in the pool, students learn trust and build self-esteem – and those qualities carry over into the classroom.
Learning to swim:
• Transforms a feared challenge into a favorite activity
• Encourages attention to detail and commitment to a goal
• Teaches resilience and strategies to overcome fears and obstacles
• Inspires a healthy lifestyle
• Introduces a competitive sport
• Teaches skills for summer employment
• Is FUN – it's the overwhelming favorite among Horizons students