Program Model
Horizons at Sacred Heart University was founded to address the academic achievement gap that exists between children from struggling and underserved communities and their peers in a state that has the worst achievement gap in the nation.
Our program is year-round.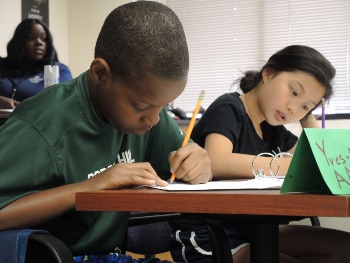 Research shows that students fall behind in their academics every summer. Our in-depth program includes a six-week summer session, 10 weeks of Saturday Academies, one-on-one tutoring and a year-round Martial Arts program. On average, students caught in the achievement gap are six times more likely to drop out of high school and fewer than one-third will enroll in college. Horizons offers year-round enrichment for our students to break this cycle.