Sacred Heart University has welcomed Jaime Perri as new director of its Horizons at SHU program.
Perri, of North Haven, will plan and execute all aspects of the Horizons summer youth education program and the continuing connections and academic programming during the school year. She also will coordinate all fundraising activities for the program, prepare the annual budget, coordinate public relation activities and serve as a liaison between Horizons and SHU. She will report to Michal P. Alfano, dean of the Isabelle Farrington College of Education, and the co-chairs of the Horizons Board.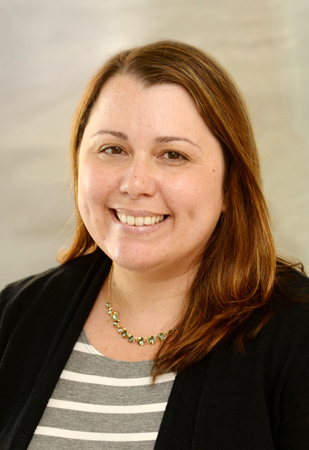 Horizons at SHU is an academic enrichment program dedicated to closing the educational achievement gap that grows each summer between low-income children and their peers from middle- and higher-income families. The program serves nearly 200 Bridgeport children in grades K-12.
Perri recently served as founding executive director of the Horizons program at The Foote School in New Haven. Before then, she practiced law for many years in Chicago. She has been an adjunct legal studies professor at the University of New Haven since 2009.
Perri earned her bachelor's degree in psychology from Western Connecticut State University and her law degree from The John Marshall Law School in Chicago. She also earned a certificate in nonprofit management from the University of Illinois at Chicago.
"We are excited to have Jaime lead the Horizons at SHU team," Alfano said. "Her passion for the program is evident, as she successfully ran the chapter at The Foote School for four years. Her background in law and experience teaching will only aide her in this role."
For more information about Horizons at SHU visit, https://www.horizonsatshu.org/.
---
Comments: