Application Instructions
Instructions for completing the Online Application (for Spanish click here)
1) From a computer or mobile device connected to the internet, navigate to https://horizonsnational.schoolforms.org/applyhorizonsshu.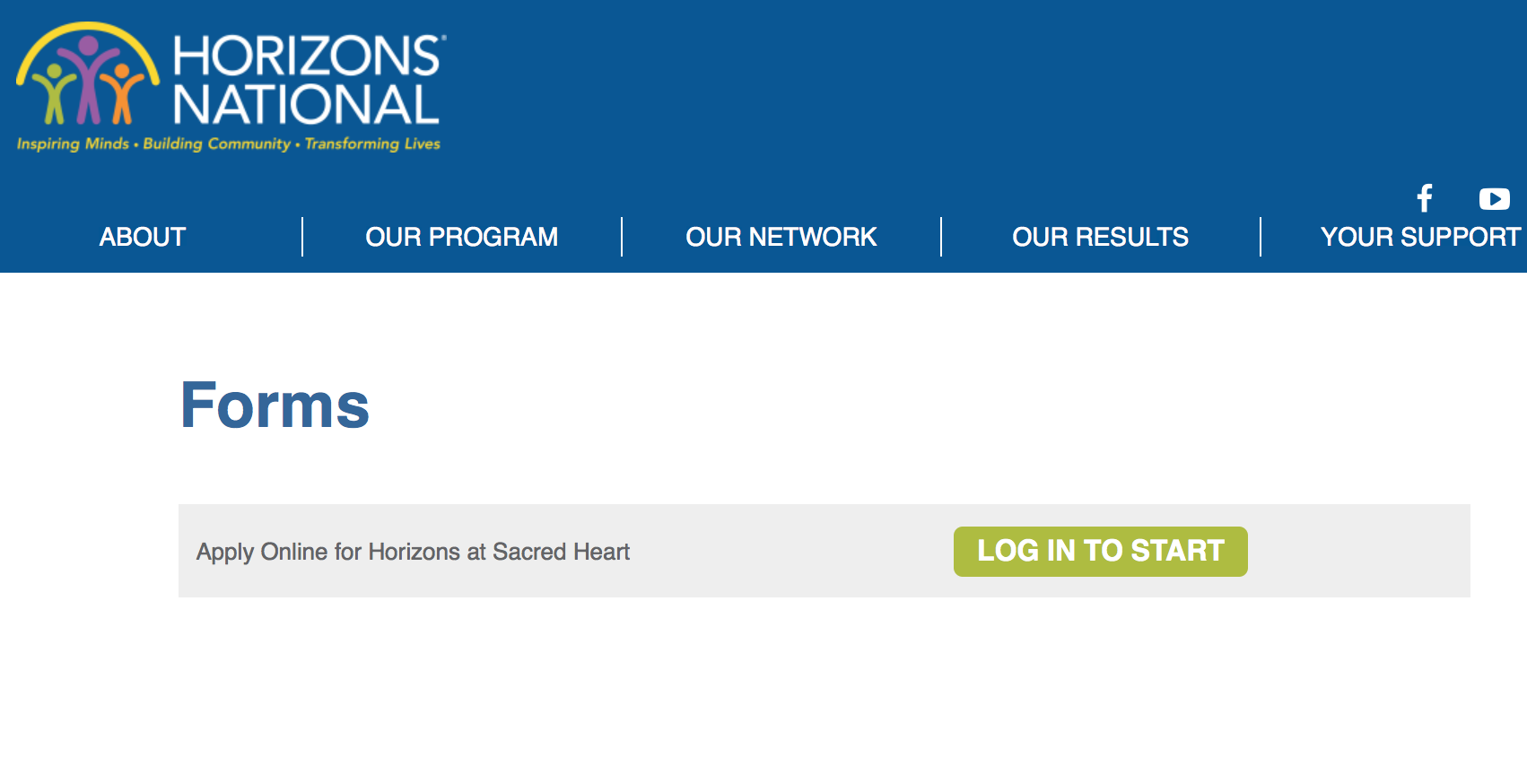 2) Click on "Log in to start".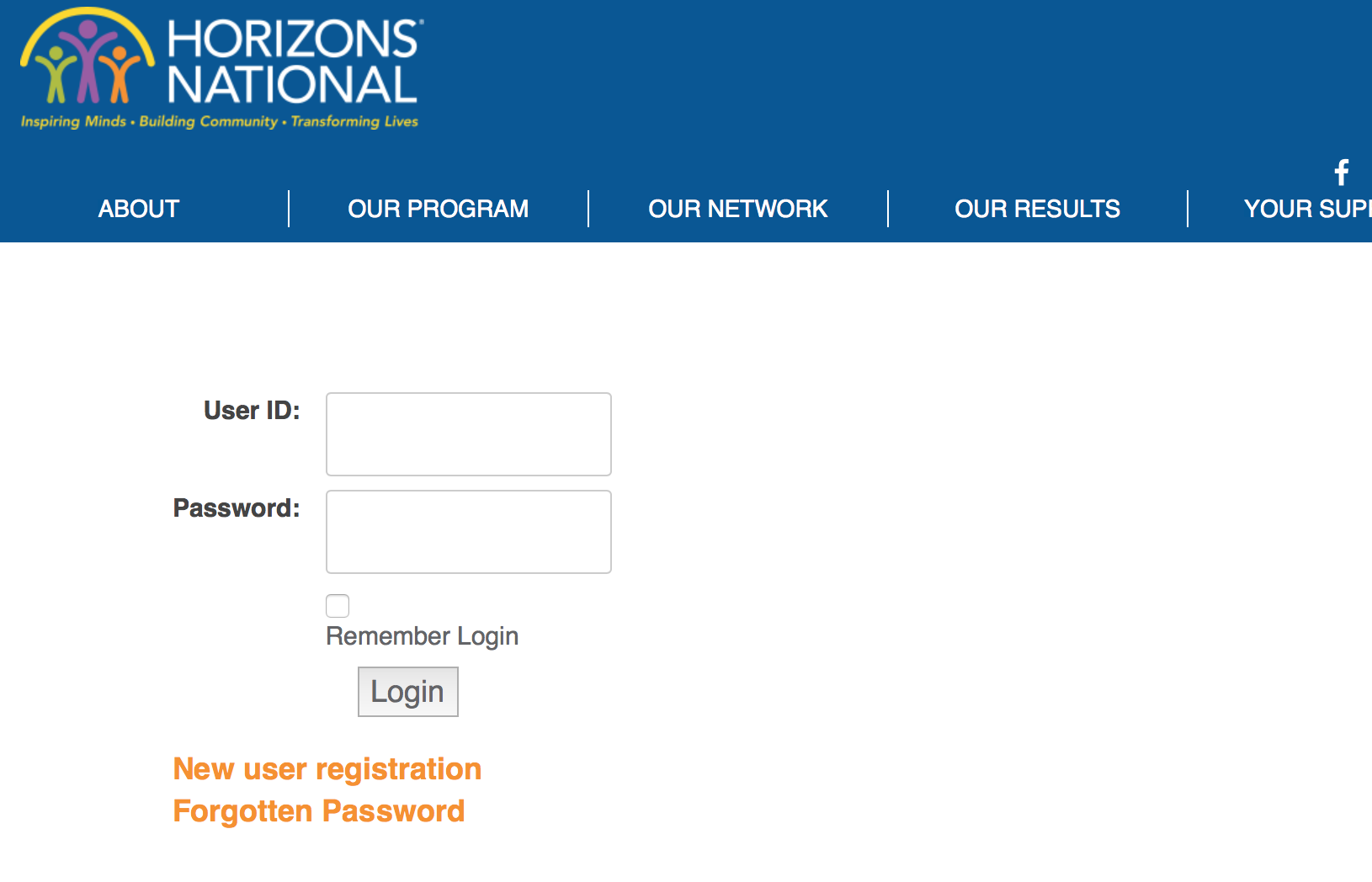 3) Enter your Username and Password and click "Login".
FIRST TIME USERS: Click on "New User Registration" and complete the form.

Note: If you have already created a login but forgot your Password, click on "Forgotten Password".

4) Fill in the Applying As field.
If the Parent is filling out the Application select "A parent or relative of the applicant."

If the Applicant is filling out the Application select "An Applicant".
5) If you selected "A parent or relative of the applicant" you will need to indicate the Relationship to applicant which can be the "Mother", "Father", "Step Parent", "Parent/Guardian", or "Authorized Party". (Note: If you are the Applicant, skip to #6.)
6) Click "Continue".
7) Complete the Application entering as much information as you can.
Note: Some fields will be required in order to submit the application.

Once you finish a page, click "Next" to go to the next page.

If you need to stop before you have completed the Application, click "Save and Exit" to Save and complete later.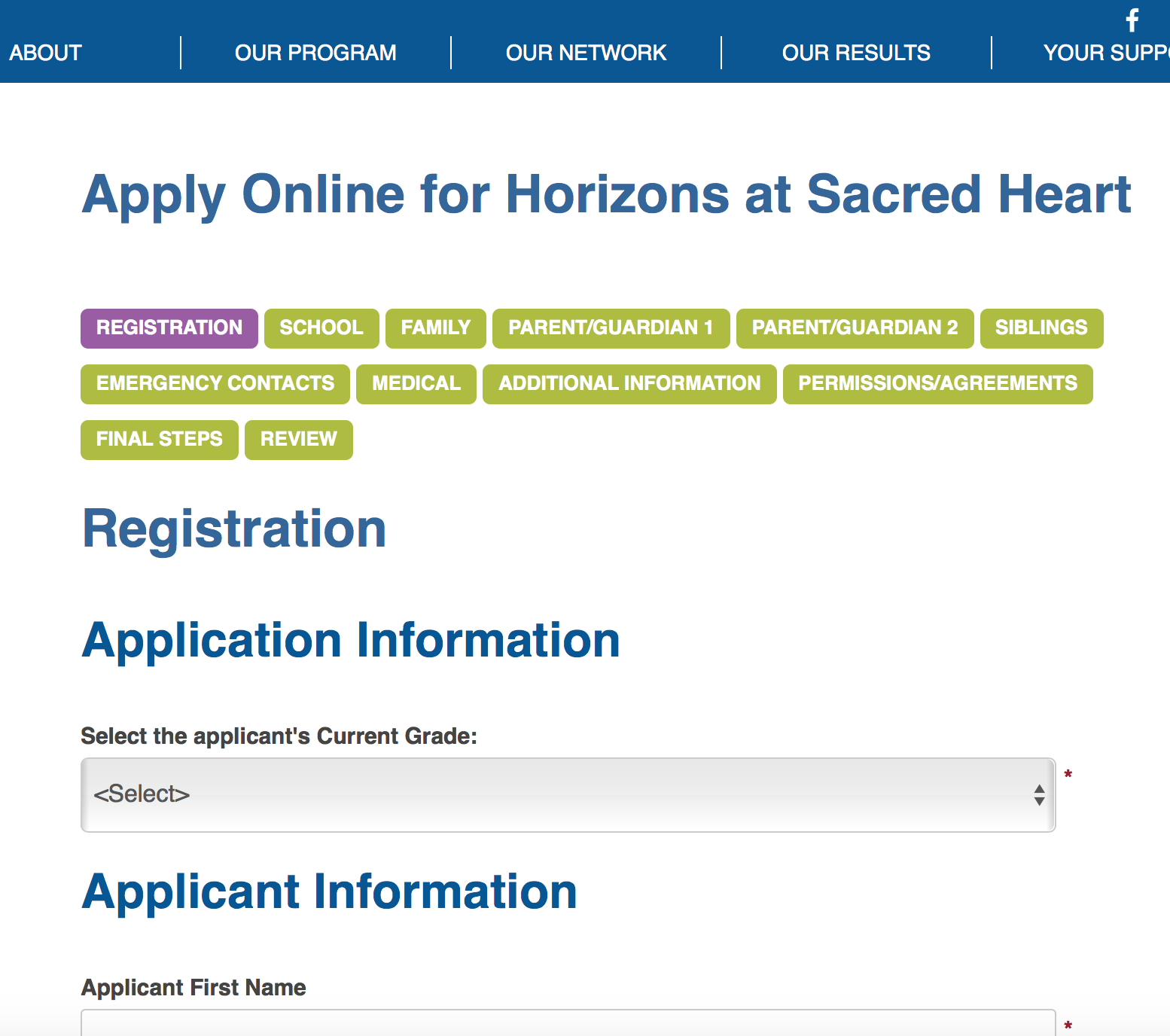 8) Once you are finished with the Application and have reviewed what you have entered, click "SUBMIT".
Note: You will not see the "Submit" button until you have reviewed your Application.

Note: You MUST click "Submit" for your application to be processed.
9) You may log back into your account at any time to review the submitted Application